STRAP IN PARENTS, THIS RIDE IS GONNA BE DELISH.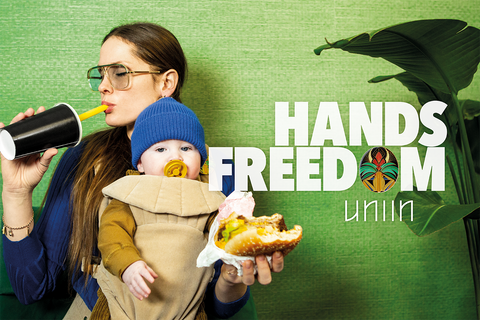 SETUP
Let's not make this more complicated than necessary: Small baby, small seat. Bigger baby, bigger seat. Make sure your baby is supported all the way to the inside of his knees. Use the buttons to do so. If you did it right his knees will be higher than his bum. This is what they call 'an ergonomically correct position'. 
Do not carry a newborn on your back or face out!
If you have questions: let us know.